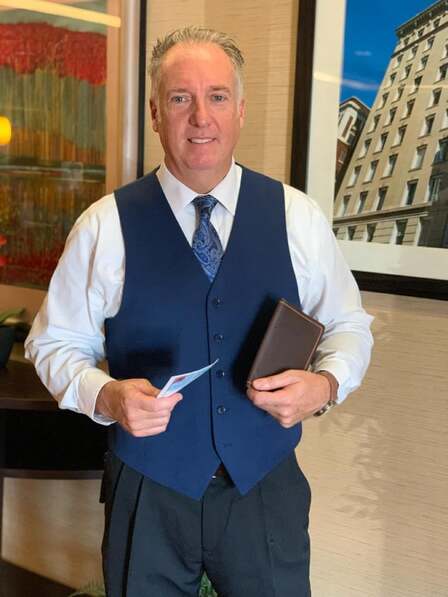 ​"I take this tract holder with me nearly everywhere I go, in my back left pocket where many people keep their phone. I load it with gospel tracts, current church promotions, an index card for contact info, and a few post-it notes for callback visits who are not home.
It is beautifully made of brown soft leather and has become much like my wallet.
​
This tool has increased greatly the number of tracts I am handing out. Leave your phone at home, but don't forget your trusted tract-holder. Let's go fishing!"
Pastor Garth Hutchison
Black Lake Baptist Baptist Church
Muskegon, Michigan
​"When I heard Brother Chatfield and his church were constructing tract holders, and that they were available, I ordered 25 for my church family. They were gone immediately. I ordered 25 more and now they also are gone.
These tract holders keep tracts fresh and new. Also I have a specific pocket in which I keep my tract holder, so I always have tracts with me. Ladies can easily carry the tract holder in their purses.
Because of this wonderful device we are passing out more gospel tracts. What a blessing!"
Dr. John Vaprezan
Metro Baptist Church
​Bellville, Michigan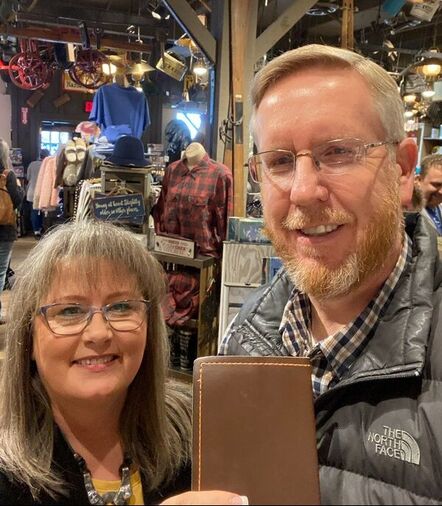 ​"I have been using the tract wallet since October and have found it to be a wonderful addition to my efforts in getting the gospel into the hands of others. The leather, size, and pattern are truly perfect for carrying it in the back pocket. Unlike a money wallet it is so thin you do not know it is there. I have lower back issues so I am leery of carrying things in my back pocket. The Tract Wallet…no issues at all! I displayed it to our church and they ALL loved it necessitating us to place a second order. The days of 'dog eared' tracts in my shirt pocket or suit coat are over! Great work from my friends at Northern MI BBC!"
Pastor Bart Spencer
Lighthouse Baptist Church
Holland, Michigan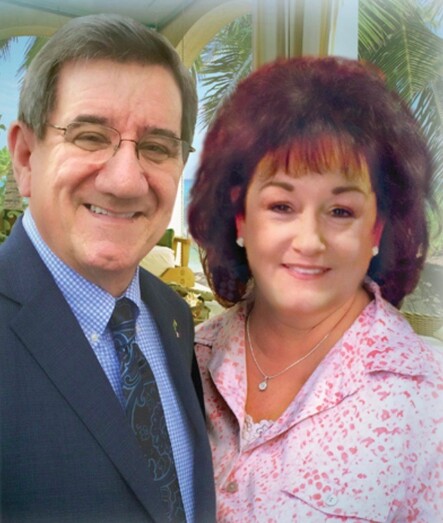 "But sanctify the Lord God in your hearts: and be ready always to give an answer to every man that asketh you a reason of the hope that is in you with meekness and fear:" I Peter 3:15
The great generation in training and equipping our soldiers said, "They need fueled, armed, ready and headed in the right direction." The same can be said for the Lord's Army. We need to be armed with the Gospel, fueled by the Holy Spirit, ready and headed in the right direction.
These beautiful Tract Holders provided by our dear brother Pastor Rusty Chatfield, and the sweet people of Northern Michigan Baptist Bible Church, helps us to be armed and ready to give out the Gospel.
​
Our people have handed out more Gospel tracts and made more contacts for our ministry because of carrying our church Gospel tracts and materials in these beautiful holders.
May God continue to bless all who are faithfully sowing the Seed of the Gospel and encouraging faithfulness in others."
Dr. Tom Sexton
Gulf Coast Baptist Church
Cape Coral, Florida
"A major problem in handing out tracts is keeping the tract from becoming tattered long enough to give it out. Most tracts I use are too long for my shirt pocket, and they get worn and wrinkled in my pants pockets. I keep tracts under the visor in my car or in the console, but they always become tattered. I do not like to give out tracts that do not look fresh and crisp.
I have appreciated having the leather tract wallet from the folks at Northern Michigan Baptist Bible Church. I keep it with my wallet, phone and keys so as I walk out the door each morning it goes with me. I also check it each morning to make sure it has enough of the 2 tracts I like to hand out. Whether I keep the wallet in my jacket or hip pocket, it protects the tracts and keeps them attractive as I hand them out in the drive through window, to someone in the store, the post office, or anywhere I am. Because it has enabled me to carry more tracts with me, I am able to hand out more of them. Thank you Brother Chatfield and friends at Northern Michigan Baptist Bible Church."
Pastor M. Lee Taylor
Fellowship Baptist Church
Whitmore Lake, Michigan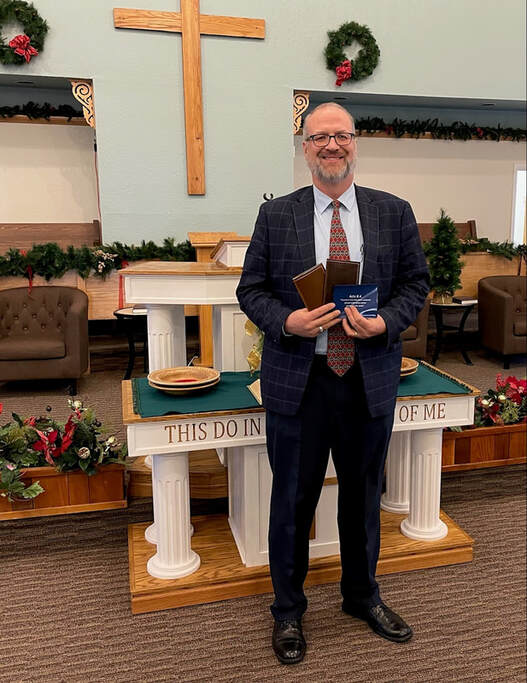 ​​"What a blessing these tract holders are to me and my people. Brother Rusty has done a fabulous job of putting these together and they make it so easy for people to be able to carry Gospel tracts with them wherever they go. This has encouraged our people to hand out more tracts than ever before.
Thank you so much for this wonderful ministry of yours. Only eternity will tell how many people were saved as a result of your labors. God bless!
Hebrews 6:10
'For God is not unrighteous to forget your work and labor of love, which ye have shewed toward his name, in that ye have ministered to the saints, and do minister.'"
Pastor Corey Seulean
Hopewell Baptist Church
Longmont, Colorado